Fri, 02 March 2018

The upcoming Cap Go Meh festival will be held on March, 2nd 2018, marking the last day of the Chinese New Year or Imlek. The festival means "the 15th night", hence, it is celebrated 15 days after Imlek, when the full moon will be at its brightest. Chinese descendants all over the world, including Chinese-Indonesian, celebrate this day with vibrant festivals.
For the Chinese-Indonesians, the tradition is as important as Imlek. Major cities in Indonesia celebrates the occasion with joyous fanfare. The festival usually includes Barongsai (lion dance) performance, lantern parade, and delicious food festival. Traditionally, Chinese-Indonesians will celebrate on the eve of March 2nd with their families, but the the overall festival usually goes on until March, 4th.
So where can one go to take part in the celebration? Below we have listed seven places which will held Cap Go Meh festivals. Plan your trip now and don't miss out on the parade!
1 | Glodok (West Jakarta)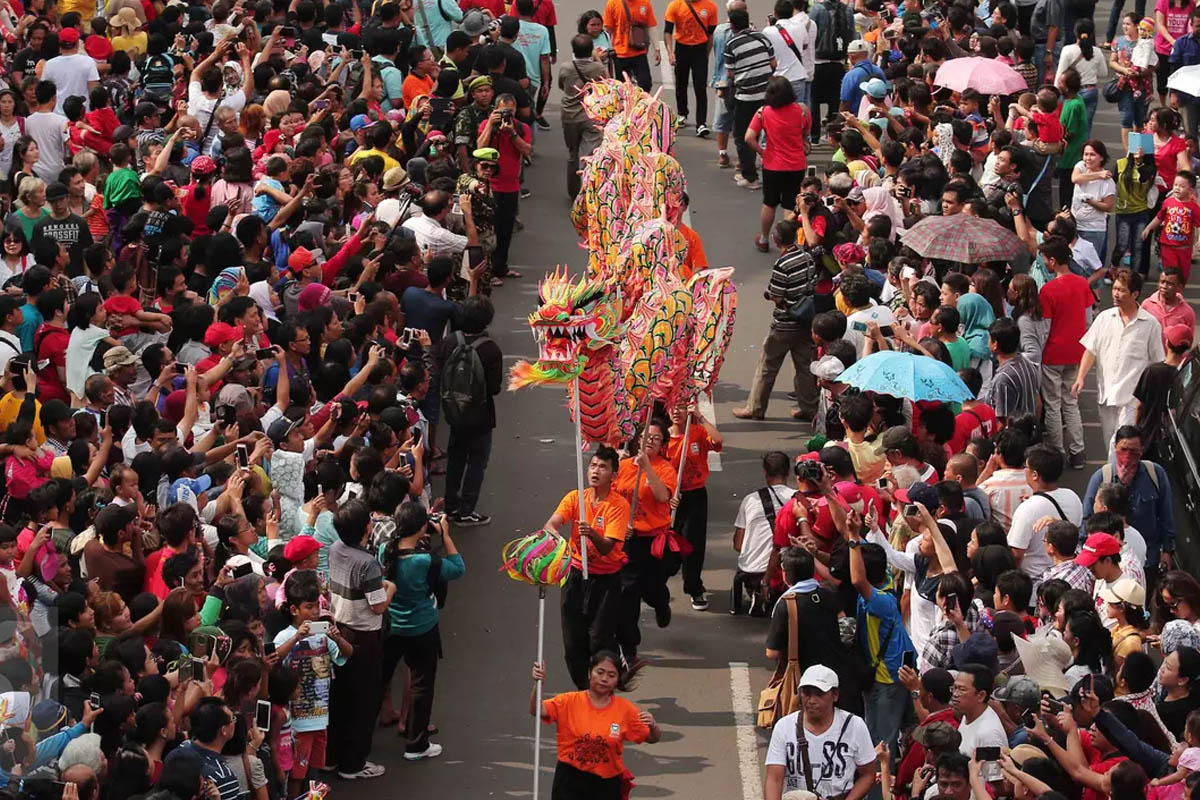 Image source: photo.liputan6.com
Cap Go Meh in Glodok is one of the most lively festivals in Indonesia. This year, Chinese-Indonesians in Jakarta will celebrate the occasion with an event called "Festival Pencinan & Cap Go Meh 2018 (Chinatown and Cap Go Meh Festival 2018)" from March 3rd-4th on Jalan Pancoran, Glodok. The festival will feature an array of food stalls, Barongsai performance, and a dog contest to welcome the year of the dog.
To read more click here>>>