Thu, 05 April 2018

Vibrant colors, daring designs, fabulous fashion, classy couture, scrumptious cuisine, and exquisite menus will once again light up Jakarta's fashion and culinary scene as the capital city is set to host the 15th Jakarta Fashion & Food Festival (JFFF) 2018 from April 5th to May 6th at the Summarecon, Kelapa Gading Center, North Jakarta.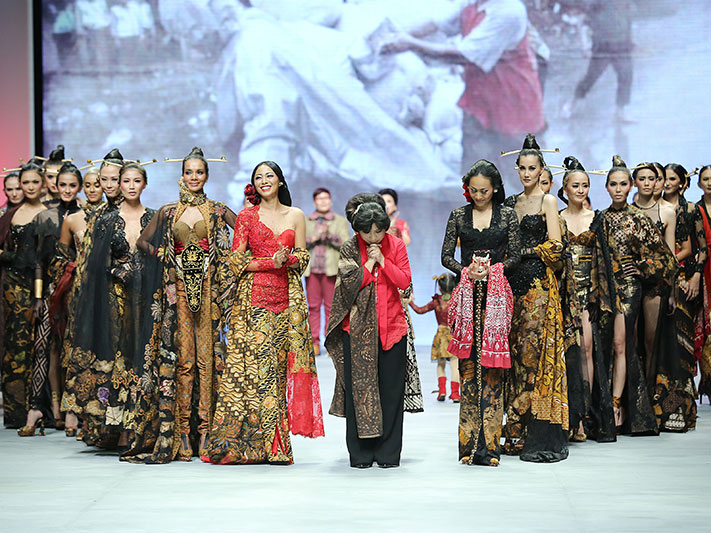 Image source: Shutterstock
This grand festival will showcase the rich culture of Indonesia in its two main highlights: Fashion Festival and Food Festival. However, unlike two years ago, the spectacular Gading Nite Carnival, which was always an important part of the festival, will not take place along the Boulevard Street this year due to the construction of the Light Rail Transit (LRT) transportation system across the city. Instead, the opening of JFFF 2018 will be highlighted with spectacular fireworks show on Saturday, April 7th, 2018 at 08.00 pm.
Showcase of Indonesia's Diverse Culture in Fashion
The Fashion Festival will display Indonesia's rich heritage in modern fashion design, presented in ready-to-wear collections by independent designers and upcoming designers from various fashion institutes, as well as haute couture by Indonesia's top designers. The Fashion Festival will take place on the catwalk of the Ballroom at Harris Hotel and Convention, as well as at The Forum at Kelapa Gading Mall, and in the Fashion Village Trade Show of JFFF.
To read more click here>>>