Thu, 03 May 2018

In the city of Bagansiapi-api, capital of Rokan Hilir Regency in the Riau province, the fateful decision of the first Chinese migrants to leave their homeland behind and settle in Riau on the island of Sumatra is annually commemorated through the festival called Bakar Tongkang, meaning Burning the (last) Ship on which they sailed in. This year, this unique age-old tradition will again be held on June 28th to 30th, 2018.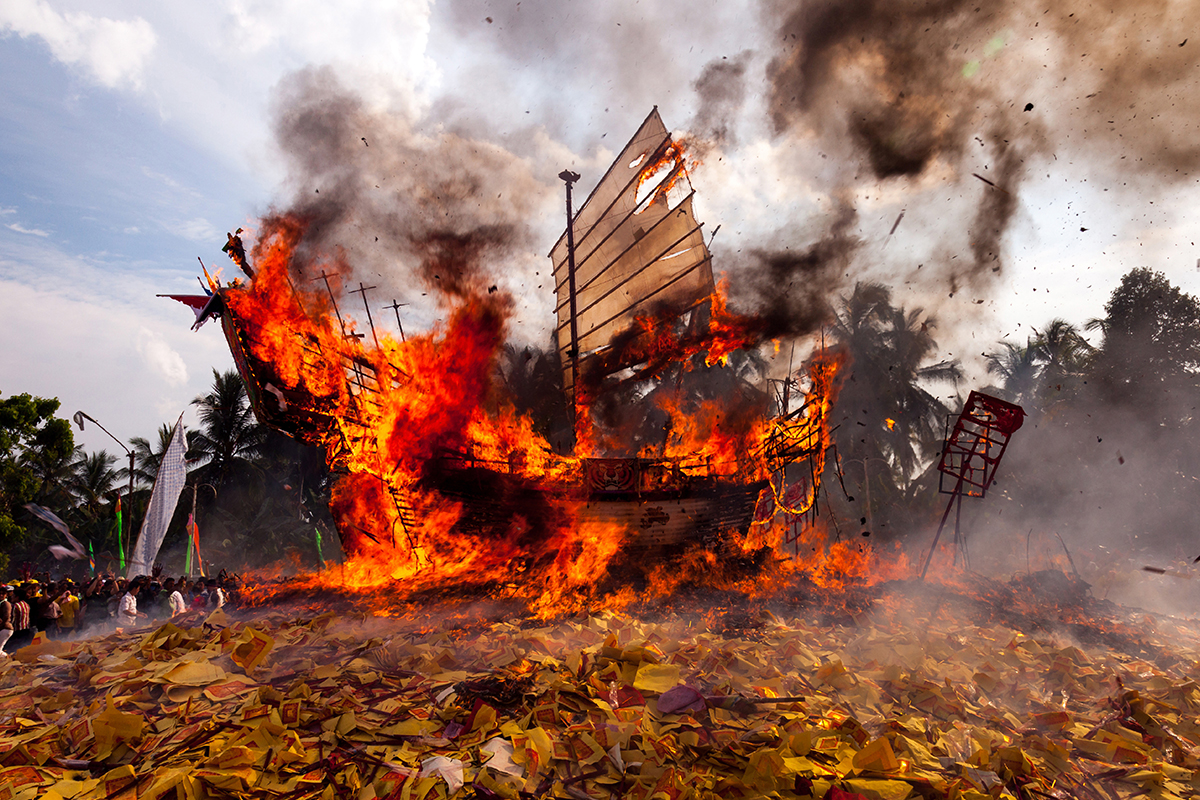 Image source: Shutterstock
Celebrated annually on the 16th day of the 5th month according to the Chinese calendar, the tradition that is also known as Go Gek Cap Lak (from the words Go meaning 5th and Cap Lak meaning 16th) is highlighted with the symbolical action of torching a replica of the traditional Chinese ship as the highlight of the festival.
To read more click here>>>