Wed, 27 June 2018

To be held at the same time as the 1001 Sandalwood Horses Festival, the exotic island of Sumba in East Nusa Tenggara Province will again turn the spotlight to one of the island's most treasured distinct masterpieces, the Tenun Ikat traditional handwoven fabrics when the Sumba Tenun Ikat Festival 2018 is staged from July 5th to 12th, 2018, centered at the town of Tambolaka in Southwest Sumba.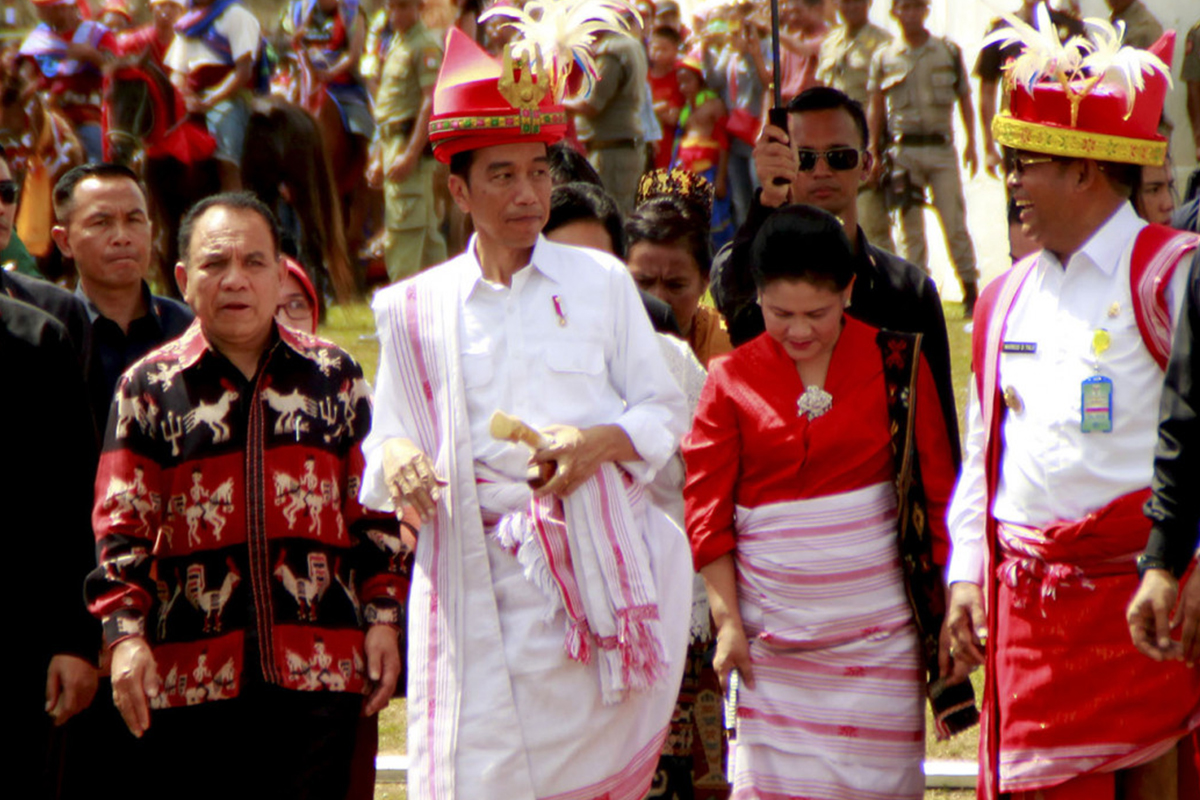 Image sorce: www.viva.co.id
Last year, the festival successfully attracted a huge number of tourists and was personally attended by the President of Indonesia Joko Widodo and First Lady Iriana Widodo.
Celebrating the people of Sumba's outstanding artistic quality, the festival will present all that made the art of Tenun Ikat highly special. These include their outstanding motifs and designs, exceptional colors that use only natural substances for dyes such as leaves and roots, as well as the philosophy and history behind this unique traditional fabric. The use of natural dyes uniquely causes colors to withstand time instead of fading, a quality that is truly intriguing.