Thu, 19 July 2018

Speed maniacs, thrill Junkies, and sea roving enthusiasts, brace yourself!
The legendary sea speedsters of West Sulawesi will again showcase their special prowess and compete against each other in this exceptionally thrilling annual traditional boat race: the Sandeq Race Festival 2018. The route follows the deep seas along the coast of West Sulawesi starting from Bahari Beach at Polewali Mandar to the Manakarra Beach at Mamuju, when races take place from August 11th to 17th, 2018.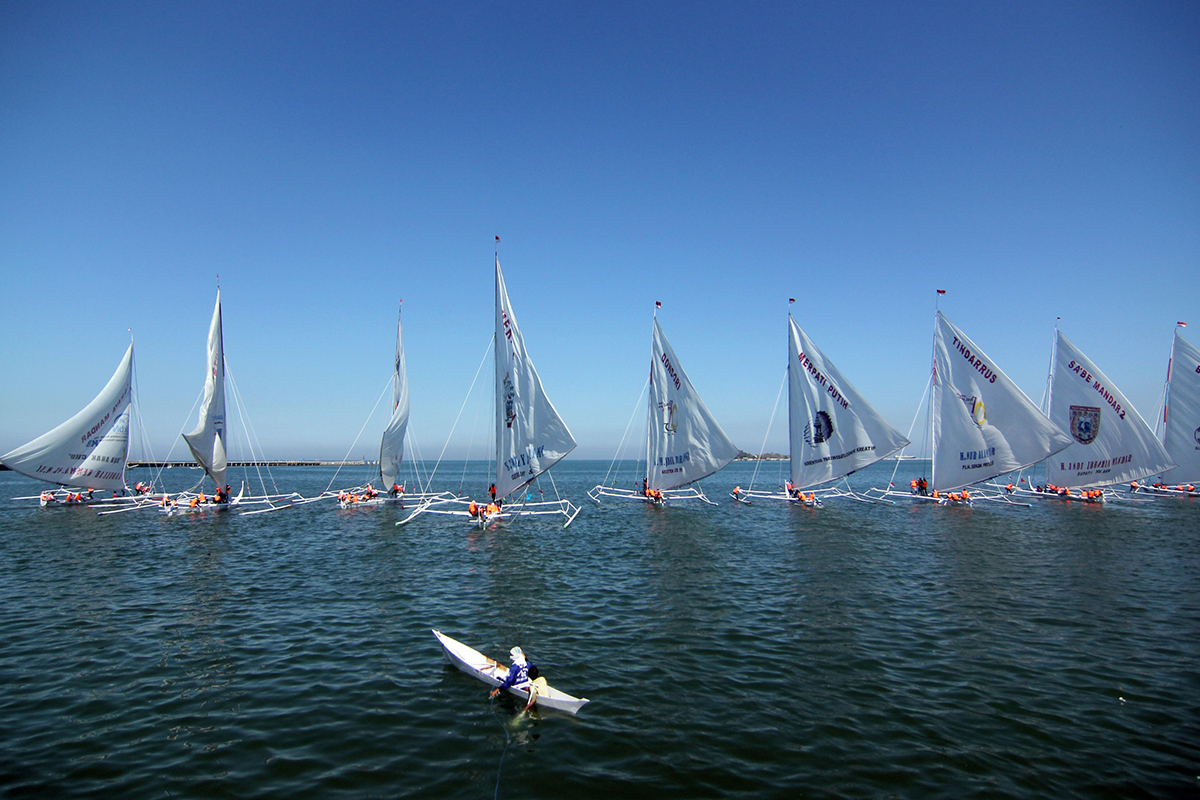 Image source: http://beritadaerah.co.id
Expressing the superiority of the Sandeq Boat and the challenging nature of the race, the Sandeq Race Festival 2018 comes with the tagline: "The Hardest, The Longest and The Fastest".
Hailed as "World's most sophisticated outrigger craft" and " the fastest craft in the world", the Sandeq boat is a traditional craft used through the ages by the Mandar, Polewali and Mamuju fishermen who live along the west coast of Sulawesi (Celebes) island.
To read more Click Here.